Why Should You Choose Us? New Tech, Training, And Treatments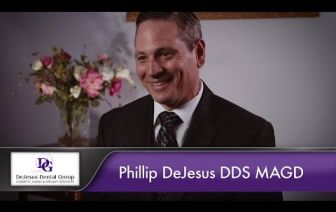 At DeJesus Dental Group, we have been providing excellent dental care for more than 20 years to the people of Bridgeport/Trumbull Line, Shelton, Milford, Fairfield, Monroe, and all of Fairfield County. But there are other dentists in the area. Why should you choose our Bridgeport/Trumbull Line or Shelton offices? Because we have a winning combination of technology, training, and treatments.
State-Of-The-Art Technology
We stay current with the latest advances in dentistry, so we know when it's time to invest in new dental technology. Our digital X-rays are used to create a three-dimensional image of your teeth, providing an accurate picture of what we'll be working with. Our PerioLase laser can treat gum disease without surgery, and we also offer Invisalign "invisible braces" so you can have orthodontic treatment without the embarrassing metal and wires, and teeth whitening to quickly give you a bright, white smile.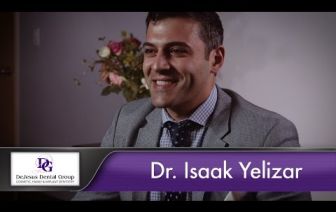 Read Transcript
This whole office, DeJesus Dental, is very quality driven. We don't cut corners. We provide the same care as I would expect to provide to my parents, my brothers, my nieces and nephews and that's what we try to do. Give as best possible care to the patient, the care that they deserve and that's what we do here. I think that's the biggest thing and that's what drives a lot of the people from surrounding neighborhoods and even out of state. To have patients coming to see us here because they feel like at home. They feel this is their dental home. Everybody cares for them genuinely. It's not about the insurance, not about anything else. Just genuine well being, dental well being and it all starts with the mouth. That's what we try to do.
Continuing Education
New machines and tools are all well and good, but they're worthless without the right training. Our dentists at both the Bridgeport/Trumbull Line and Shelton dental offices continuously train to know how to best treat your dental problems. Some of the memberships of our dentists include the American Dental Association, the International Society of Periodontists, the American Association of Orthodontists, and the Academy of General Dentistry. Dr. DeJesus is also a Fellow of the International Congress of Oral Implantologists.
Comfort Options
We know some people don't look forward to visiting the dentist, so we work hard to help you feel welcomed and relaxed. We have coffee, tea, and water for when you arrive, and we offer pillows, blankets, and music during your treatment. We even have private patient rooms and can offer longer appointments so you can take your time here.
Family Dentistry Under One Roof
At some dental offices, you have to leave and visit a different office to see a specialist. Because we have those specialists already here, we can do all kinds of treatments under one roof. Whether you need restorative dentistry, orthodontics, cosmetic procedures, or just a cleaning and exam, we have what you need for your complete dental care. We are also a family dental practice, and we welcome children as well.
If you have any questions about why DeJesus Dental Group is a perfect choice for your dental care, or if you are ready to schedule your next appointment, call today at 203-372-1220 for Bridgeport/Trumbull Line or 203-378-9737 for Shelton. You can also use our convenient online form to contact either location.