Your Smile Can Be Beautiful With Cosmetic Dentistry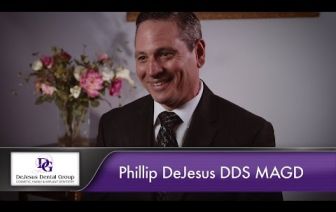 Not everyone is confident in their smile. You could be stylish, have great hair, perfect make up, but if you don't like your smile, your entire look can be ruined. Dental care is important to have healthy teeth, but dentistry can go beyond just having healthy teeth, it also incorporates feeling good about your smile. This is where cosmetic dentistry comes into play. Cosmetic dentistry is all about making sure you feel confident and love your smile. From veneers to teeth whitening, we have a wide variety of cosmetic dentistry procedures at both our Bridgeport/Trumbull Line and Shelton dental offices. With our cosmetic dentistry, you don't need to worry about your smile anymore. Call our dental office for cosmetic dentistry Bridgeport, CT at  203-378-9737 and 203-372-1220 for cosmetic dentistry Shelton, CT appointment.
What Are Dental Veneers?
Dental veneers are very thin pieces of porcelain made to look just like natural, healthy teeth. They are carefully placed over the front of your real teeth, instantly giving them a beautiful appearance.
Does Teeth Whitening Really Work?
Most teeth whitening systems available without a prescription don't work very well, so some people think there's no real way to get teeth white again. But at our Bridgeport/Trumbull Line and Shelton dental offices, we offer professional teeth whitening systems that work.
Is There Any Alternative To Metal Braces?
While traditional braces with metal brackets and wires still have their uses, we do offer Invisalign "invisible braces" orthodontics. These clear plastic trays fit over your teeth. They help move your teeth to where they belong, and once worn, they are almost impossible to notice. We also offer Incognito (behind the teeth) braces, and ceramic braces.
How Can I Fix Teeth That Are Chipped Or Misshapen?
The years can be unkind to your teeth. Accidents tend to pile up, and by now, your teeth could have chips, cracks, or uneven edges. At DeJesus Dental Group, our dentists have several ways to fix such problems. With tooth contouring, we gently and painlessly remove a small amount of enamel from your teeth. This smooths out your teeth, removing any visible dents or chips. Tooth bonding is almost the opposite in that we add to the tooth instead of take away. We carefully apply a tooth-colored resin to your teeth. Once smoothed out, stains and imperfections like chips are gone.
What If I Have Several Cosmetic Issues
Some people feel like they have so many cosmetic problems with their teeth that no one can help. But at DeJesus Dental Group, we can create a comprehensive plan called a smile makeover. This is a list of dental treatments needed to get you the smile of your dreams. By planning everything out ahead of time, we know the right order in which to start such treatments. Also, you will know what's going on and how your smile will finally look.
What Is A Snap-On Smile?
Some patients want a fast solution to cosmetic issues but something more affordable than dental veneers. Snap-On Smile is a removable cover that fits comfortably over your existing teeth. They snap into place, hence the name. They are made to look like your healthy teeth, so they will instantly cover over any stains, crooked teeth, chips, or similar cosmetic problems to give you a beautiful smile. Snap-On Smiles can even cover over missing teeth.
Can Anything Be Done About My Gums?
Maybe your teeth are fine, but it's just your gums that are the problem. Some people have a problem with their gums looking too big, a problem called gummy smiles. For this, we can use a special dental laser called PerioLase to remove excess gum tissue safely and without surgery. If your gums look too small, making your teeth look oddly big, we can use the revolutionary Chao Pinhole® Surgical Technique to use your existing gum tissue to cover up more of your teeth. We can also use gum grafts to do the same.
Your smile should not be something you feel compelled to hide from people to avoid their judgments. With our cosmetic dentistry procedures, we can fix almost any aesthetic problem and give you back the beautiful look of a healthy smile. For more information or to make your next appointment, call 203-372-1220 for cosmetic dentistry Bridgeport, CT  or 203-378-9737 for cosmetic dentistry Shelton, CT. You can also use our convenient online form to contact either location.