Teeth Hurt Or Don't Work Well? Restorative Dentistry Repairs Smiles
Toothaches are uniquely painful. They tend to throb, getting better and then worse all on their own. But they almost never disappear on their own, and they can continue to cause you discomfort and the cause of the pain until finally treated. At DeJesus Dental Group, we have restorative dentistry options needed to get rid of the pain and restore your teeth. For more information call our dental office at 203-372-1220 for restorative dentistry options Bridgeport, CT area and 203-378-9737 for restorative dentistry options Shelton, CT area.
What Are Dental Veneers Used For?
Some people have several dental cosmetic issues with their teeth, such as stains or yellowness, chips, or even hairline cracks. To both hide these imperfections and keep the teeth safe, we can place dental veneers on the front of your teeth.
Is There A More Affordable Option For Veneers?
For those looking for a more affordable option, tooth bonding can sometimes be used. In this treatment, our dentists flow a thin layer of resin over your teeth. This material fills in any chips or bumps on your teeth, and because it's colored to look like perfectly healthy teeth, it can cover over stains as well. However, tooth bonding doesn't improve the strength of your teeth like dental veneers can.
What Kind Of Fillings Do You Use?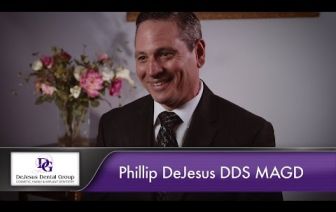 Back in the day, most fillings were made from an amalgam of metal, often including silver and a small amount of mercury. If you can see an ugly bit of silvery metal in your teeth, chances are you have one of these older fillings. Thankfully, things have changed in dentistry. Our dentists exclusively use a metal-free filling material colored to look like your natural teeth. We can repair damage caused by tooth decay but still keep your teeth looking great.
What If My Cavity Is Too Big For A Filling?
If a cavity is large enough, trying to remove the damaged enamel and fill the cavity with the metal-free material could weaken the rest of the tooth. Instead, we can use a dental crown. This cap fits over the visible part of the tooth, sealing up the tooth decay but with enough strength to keep the tooth together.
What Are Root Canals For, And Do They Still Hurt?
The bacteria that cause tooth decay and gum disease can sometimes get inside the tooth, infecting the pulp. This normally causes a bad toothache. To restore the tooth, a root canal treatment involves removing the infected pulp and replacing it with an inert material. The idea that root canals are painful is a myth, and with anesthesia, most patients feel nothing.
How Can I Replace A Missing Tooth?
When you've lost a tooth, it can be hard to chew. A dental bridge is a nonsurgical way to put a replacement tooth in that space, held there by a pair of dental crowns. For a more permanent solution, dental implants can be used instead. These include an artificial tooth root implanted in the jawbone and a replacement tooth attached to it.
Living with tooth pain is unnecessary thanks to the restorative dentistry options with our dental offices in Bridgeport/Trumbull Line and Shelton, CT. For more information about dental treatments to end dental pain, or to make your next appointment, call today at 203-372-1220 for restorative dentistry options Bridgeport, CT or 203-378-9737 for restorative dentsitry options Shelton, CT area. You can also use our convenient online form to contact either location.