Broken Or Lost Tooth? We See Emergency Patients
Injuries and accidents can happen almost any time. When you hurt your teeth, or if a long-neglected problem suddenly gets a lot worse, you are probably having an emergency, and need to contact an emergency dentist. At DeJesus Dental Group, we are committed to helping emergency patients get the care they so desperately need. If your in need of emergency dental treatment, call 203-378-9737 for an emergency dentist Shelton, CT  area and 203-372-1220 for an emergency dentist  Bridgeport, CT area.
How Can I Prepare For A Dental Emergency?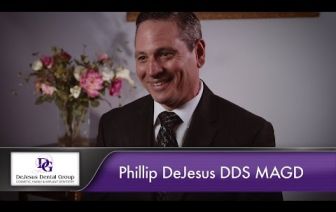 You never know when an accident will happen. (Which is why they're called "accidents.") But you can create a dental emergency kit to prepare for accidents or injuries to the mouth, gums, or teeth. In this kit, you should include a paper with the DeJesus Dental Group's nearest location, address, and pho+ne number to know who to contact. The kit should also include some sterile gauze, non-aspirin over-the-counter painkillers, and a small sealable container to hold any teeth that are broken or have been knocked out.
You can also help prepare by trying to avoid dental emergencies in the first place. Always be careful when chewing very hard substances like ice, and if you are playing a contact sport or riding a bike, be sure to use an athletic mouthguard.
When do you need an Emergency Dentist?
Not every dental problem is an emergency, but the best thing to do is call us so we can discuss the situation quickly. Our Bridgeport/Trumbull Line dental office can be reached at 203-372-1220, while our Shelton dental office can be reached at 203-378-9737. That said, here are some situations that definitely count as a dental emergency:
Crack in a tooth
Part of a tooth has broken off
Loose or knocked-out tooth
Bleeding from gums, tongue, or cheek
Severe toothache
If you are bleeding, your priority is to stop the bleeding as soon as possible. If it cannot be stopped, go to the emergency room.
I Had A Tooth Knocked Out. What Do I Do Now?
While it's not always possible, there are times when we can save a tooth that has been knocked out. Take the tooth and gently clean it in water. Then place the tooth in a small container and cover it with water or milk. Then bring that tooth along with you to your emergency appointment. Our emergency dentists will do everything to save your tooth, or provide consulting on the best alternatives.
How Can I Make An Emergency Appointment?
We are usually able to see emergency patients on the same day they call, so if you are having a dental emergency, call our Bridgeport/Trumbull Line dental office at 203-372-1220 or the Shelton dental office at 203-378-9737 and we will do our best to work you into the schedule. If you call outside of our normal business hours, you will be given an after-hours phone number to call.
Dental emergencies are serious, but our dentists at DeJesus Dental Group will see you as soon as possible to help. For more information about how we can help with a dental emergency, or to make your next appointment, call today at 203-372-1220 for Bridgeport/Trumbull Line or 203-378-9737 for Shelton.