Solve Your Family's Dental Problems With Family Dentistry
Some dentists' offices will only see adult patients. But at DeJesus Dental Group, we proudly serve your whole family, from children to adults. The highly trained family dentist at our Bridgeport/Trumbull Line and Shelton locations can provide almost any kind of dental services your family needs. Call our dental office at 203-372-1220 for family dentistry Bridgeport, CT area and  203-378-9737 for family dentistry Shelton, CT area appointment. Being able to bring your entire family to the same dentist not only is a major convenience but can help children feel better about going to the dentist, knowing it's the same family dentist that everyone in their family sees.
When Should I Bring My Child In For A First Visit?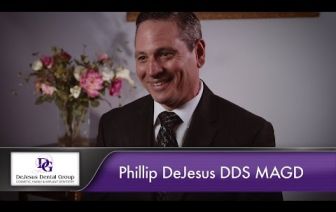 Many people think that, because children have teeth that are going to fall out anyway, there's little need to bring children to the dentist early on. Unfortunately, that is untrue. The American Academy of Pediatric Dentistry recommends children be seen for the first time when either the first tooth appears or your child has his or her first birthday, whichever comes soonest. It's important to start healthy dental habits with your children early. There can be serious dental issues that arise in children even when they're that young, so it's a best practice to bring your children to a family dentist at this young age. The best part about a family dentist like DeJesus Dental Group in Shelton CT and Bridgeport CT, is that unlike a pediatric dentist, your child will be going to the same family dental practice into adulthood, which saves from the trouble of and discomfort of switching dentists and getting work done in unfamiliar places!
Why Do So Many Teenagers Get Braces?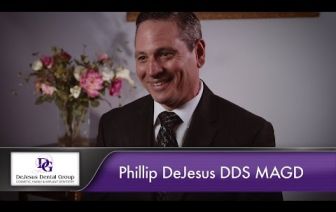 Primary or baby teeth serve as guides for the permanent teeth, giving those adult teeth an idea of where and how they should sit in your mouth. But as you know, these teeth can come in crooked or misaligned. Orthodontic treatments can fix this, but the teeth should come in fully before trying anything. These treatments often require a bit of self-discipline as well, such as keeping the braces free of food and using a retainer regularly. That's why many people get braces in their teen years. Luckily, not only is Dejesus Dental Group a family dentist, but we can also provide orthodontic care. This means there's no need having to find a separate orthodontist when it's time to get braces, all of your dental needs can be taken care of in a single office.
Can Adults Get Braces Too?
Traditional braces can be used on anyone from teenage years on up. But because the metal brackets and wires are so associated with being a teen, many adults would rather keep dealing with crooked teeth than to have metal braces and wires that give a teenage impression. That's why our Bridgeport/Trumbull Line dental office offers Invisalign. These clear plastic trays fit comfortably over your teeth and gently move them into their appropriate positions. But, unlike braces, they are practically invisible when worn. We also offer ceramic braces, and Incognito (behind the teeth) braces. All of these adult braces option are the perfect cosmetic solution to fixing crooked teeth. Don't let your teeth bother you anymore, there are plenty of options for braces that are totally invisible during treatment!
Do I Really Need To Wear A Mouthguard For Sports?
Wearing an athletic mouthguard during biking or contact sports is very important. Getting hit in the mouth could lead to serious dental problems such as a broken or knocked-out tooth. Athletic mouthguards can help prevent damage to your teeth and gums should an emergency happen. Store-bought ones are sometimes uncomfortable, which is why we can custom-make mouthguards for you and your children. As a family dentist practice, we constantly see children with teeth knocked out during sports. While getting a baby tooth knocked out as a child is unpleasant, it's not only the end of the world. However, as an adult, getting a tooth knocked out is much more complicated, as you're not going to be growing a new one. This requires cosmetic solutions. Save yourself the hassle and take tooth saftey seriously! Wear a mouthguard when playing sports, so you don't need serious cosmetic dentistry help!
With our family dental services, you only have to bring your whole family to one place for everyone's care. For more information about how we can help your family have healthy teeth and gums for a lifetime, or to make your next appointment, call today at 203-372-1220 for family dentistry Bridgeport, CT  Line or 203-378-9737 for family dentistry Shelton, CT. You can also use our convenient online form to contact either location.