Get Healthy And Replace Missing Teeth With Dental Implants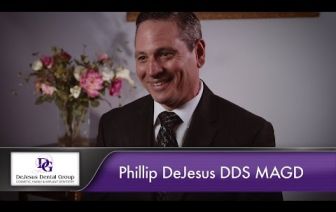 There are several reasons why you could lose teeth. Accidents and injuries can either knock a tooth out or damage it so much that it needs to be removed. Untreated gum disease can cause your teeth to fall out, but it's not uncommon for people to sometimes lack permanent teeth to replace the primaries that fall out naturally. While a dental bridge can fill that empty space with a replacement tooth, dental implants are a more permanent solution. Replace your missing  tooth with dental implant, call our dental office at 203-372-1220 for dental implants Bridgeport, CT  area and 203-378-9737 for dental implants Shelton, CT area appointment.
Should I Replace A Missing Tooth?
Missing a tooth can create some unexpected problems. Without the tooth and its root in the jawbone, the bone there will start to deteriorate. Food particles can collect on the gumline near the teeth on either side of the space, increasing your chances of tooth decay and gum disease. You could have trouble eating certain foods, and over time, the rest of your teeth can slide out of alignment without having that missing tooth there to keep them in place. And that's not including the embarrassment of showing everyone a smile with a huge gap in it. All in all, it's best to replace a missing tooth as soon as possible.
Can Everyone Get A Dental Implant?
Dental implants are a strong and healthy choice for replacing a missing tooth. In the dental implant procedure, our dentists will surgically implant a titanium root that will fuse with your jawbone, giving it the same strength as a healthy tooth. Then we secure an abutment and replacement tooth onto the root. Once finished, it will be impossible to tell you have a replacement tooth. But because the implant goes into your jawbone, you need to have healthy bone tissue below the space. There are ways to help strengthen the bone, such as bone grafts, so many people can still get dental implants even if their bone is weak.
What Are Mini Dental Implants?
For people with bone that is a bit thin or deteriorated, mini dental implants might work. These are similar to regular dental implants, but the titanium root is significantly smaller. Mini dental implants can often be placed completely with replacement teeth in one visit, and they are great for replacing smaller teeth like incisors.
What If I Need A Full Arch Of Teeth Replaced?
As people get older, they are at a higher risk of losing more teeth. Many older patients need a full arch of teeth replaced. While dentures are a great treatment for this, the dentists at our Bridgeport/Trumbull Line and Shelton dental offices can use four or six dental implants to hold onto a full arch of replacement teeth. This holds the replacement teeth securely in your mouth with better retention and durability than traditional removable dentures.
Leaving that space in your smile will only lead to health problems. Plus, it looks unattractive. At DeJesus Dental Group, our dental implants can make your smile healthy and beautiful. For more information about dental implants, or to make your next appointment, call today at 203-372-1220 for Bridgeport/Trumbull Line or 203-378-9737 for Shelton. You can also use our convenient online form to contact either location.