Dull, Yellow Teeth? Teeth Whitening Makes Them White Again
When you think of healthy teeth, you probably think of a full set of bright, white teeth. That's usually the way our teeth start out, which is why that look is associated with good dental health. But nothing lasts forever. Your white teeth can slowly but inevitably start to turn dull, dark, and even yellow. Wanting to see a bright, white smile is completely normal, and is the reason why our teeth whitening services are so popular. You may find lots of home remedies or myths about teeth whitening online when searching for a solution, but only professional-grade teeth whitening can truly get you the smile you desire. Schedule your treatment today, call our dental office at 203-378-9737 for teeth whitening treatment Shelton, CT area and 203-372-1220  for teeth whitening treatment Bridgeport, CT area.
Why Do Teeth Lose Their White Color Over Time?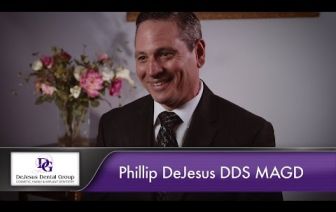 Although your teeth might look pretty smooth, the enamel is home to very tiny grooves, indentations, and the like. Whenever you eat or drink something dark or colorful — coffee, tea, wine, tomato sauce, curry, and more — not all of it goes away. A tiny amount gets stuck in a few of those imperfections. At first, it's such a small amount that you never notice. But after enough time, those stains start to add up, making your whole tooth look dull. Plaque can also take away that healthy white color, replacing it with a yellowish color.
Why Should I Worry About The Color Of My Teeth?
Dull or yellowing teeth is mainly about cosmetics. Slightly yellow teeth are not a sign of unhealthy teeth or even bad cleaning habits, but unfortunately the world can perceive yellow teeth this way. Teeth whitening is all about regaining confidence in your smile, and loving how you look when you do. If you find yourself not showing your teeth when you smile, or wishing you had perfect, white teeth, then teeth whitening is for you.
Do Store-Bought Whitening Strips And Trays Really Work?
In order for products to be sold without a prescription, they are often made weaker or more diluted. The same is true for dental products like teeth whitening systems. While they can work, you usually end up having to use them so many times just to get your teeth white that it's more cost-effective and time-effective to use a professional system offered by our dentists in our Bridgeport and Shelton offices.
How Do Your Teeth Whitening Systems Work Better?
The professional teeth whitening offered at both our Bridgeport/Trumbull Line dental office and Shelton dental office is stronger and more long-lasting than over-the-counter systems. We offer Zoom chairside whitening system in our offices. The procedure lasts for only an hour. This fast but effective system uses a combination of hydrogen peroxide gel and a special light to activate the stain-removing gel. Once the gel is removed, your teeth will be significantly brighter and whiter — in just about an hour.
We also offer professional take-home trays so you can whiten your teeth at your convenience. While this takes longer than our in-office system, it is more affordable and still provides great results. Both of these teeth whitening options will beat out any home remedies you find online, or solutions you'd find in the store.
Teeth whitening can make you feel confident when you smile, and it's hard to put a price tag on that. For more information about we can help your teeth become healthy and white again, or to make your next appointment, call today at 203-372-1220 for Bridgeport/Trumbull Line or 203-378-9737 for Shelton. You can also use our convenient online form to contact either location.