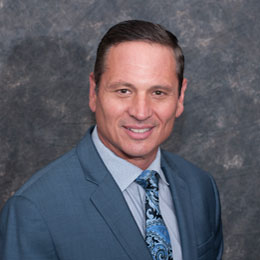 BRIDGEPORT, CT — DeJesus Dental Group, a comprehensive Bridgeport family dental practice, is sponsoring a local instructional youth basketball program.
The local basketball program is held through Sterling House Community Center, a local Shelton organization that serves more than 10,000 people every year. The center provides youth programs and child development support as well as adult programs and services. Dr. Phillip DeJesus, who operates DeJesus Dental Group which has an office in Shelton, said his practice is committed to helping its local community thrive.
"This local youth camp is a great opportunity for us to give back to the community," Dr. DeJesus said. "Most of my staff has children, and we certainly love working with children, so it's nice to support a program that can possibly help many of our own patients and their families."
Sterling House Community Center has been a fixture in the community for more than 100 years. The Sterling House has basketball leagues for children of all ages. There are 8-under and 15-under leagues, and the games run from January until March.
"The Sterling House has been a huge resource for our community," Dr. DeJesus said. "We have many patients in Shelton who have enjoyed the benefits of the Sterling House over the years, and we want to help continue that community legacy."
For more than 20 years, DeJesus Dental Group has provided high-quality, compassionate dental care to families in Bridgeport, Trumbull, Shelton, Milford, Fairfield, Monroe and all of Fairfield County. The practice provides a wide range of treatments at its offices in the North end of Bridgeport and Shelton, CT. Those services include cosmetic dentistry, orthodontic care with Invisalign, Incognito, ceramic and traditional braces; and restorative treatments such as dental crowns and dental implants. DeJesus Dental Group also assists patients with sleep apnea and jaw pains.
Dr. DeJesus graduated from SUNY Stony Brook University School of Dental Medicine in 1992. He then started a two-year residency at St. Barnabas Hospital in New York City and became Chief Resident in 1994 before starting his own practice. He earned Fellowship status from the International Congress of Oral Implantologists in 2005. In 2014, he joined the 1 percent of general dentists who have attained Mastership status from the Academy of General Dentistry.
Periodontist Dr. John Rallo is a graduate of the New York University College of Dentistry, where he was valedictorian of the class of 1987. He worked for three years at Manhattan Veterans Administration Medical Center, where he provided general and periodontal dental care. He also served as the chief resident and earned his periodontal specialty certificate before joining DeJesus Dental Group.
Dr. Isaak Yelizar graduated with the highest honors from the New York University College of Dentistry before completing a general practice residency at New York Methodist Hospital in Brooklyn, NY. While there, he learned of his passion for orthodontics, and he went on to complete an orthodontic residency at St. Barnabas Hospital. Today, he is a board-certified orthodontist with the American Board of Orthodontics, an honor awarded to around 20 percent of orthodontists.
Dr. Peter Yelizar joined DeJesus Dental Group in 2013. He graduated from Queens College in three years and went to continue his dental education at New York University. After completing his one year general practice residency at St. Barnabas Hospital, he was recruited by Dr. DeJesus to help his patients in this wonderful community.
For more information about the DeJesus Dental Group, its specialists or its services, call 203-372-1220 for the Bridgeport/Trumbull line office or 203-378-9737 for the Shelton office.