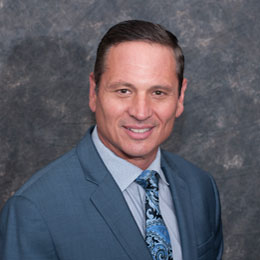 BRIDGEPORT, CT — As the holiday season comes to a close, the DeJesus Dental Group
wants to thank the Bridgeport, Trumbull Line, and Shelton communities for their help in supporting two
very deserving charitable organizations.
Dr. Phillip DeJesus and his caring staff reached out to the surrounding communities on Facebook to get
as many people as possible involved in deciding which non-profit organization should receive a
monetary donation from the dental group. The staff received numerous votes, with St. Jude Children's
Research Hospital coming out the winner.
The DeJesus Dental Group presented a gift of $500 to St. Jude to support their incredible mission to
treat children's catastrophic diseases, particularly leukemia and other cancers. It costs an estimated $2.8
million a day to operate the hospital but patients aren't charged for their care.
The Bridgeport and surrounding communities also came together to support the DeJesus Dental Group
in a coat drive for Daughters of Charity of The Most Precious Blood. The grass-roots rescue mission
works to help those in need, regardless of religion or ethnic background.
The DeJesus Dental Group is proud to call Sister Theresa from the Daughters of Charity a long-time
patient and friend. The dental team partnered with Sister Theresa for the coat drive. Dr. DeJesus, his son
PJ, and office manager, Maria, presented more than 30 coats to Sister Theresa to be distributed to those
in need in the Bridgeport area.
Dr. DeJesus and his experienced staff are proud to live in a community where neighbors support one
another and when help is needed, it becomes a team effort. Learn more about the dental team's
commitment to serve the community.
About DeJesus Dental Group
The DeJesus Dental Group has provided excellent family dental care to Bridgeport/Trumbull Line,
Shelton, Milford, Fairfield, Monroe, Stratford and all of Fairfield County for more than 20 years. The office provides
a full range of dental care treatments, including cosmetic procedures like dental veneers, teeth
whitening, orthodontic care with Invisalign "invisible braces," restorative dentistry like dental
crowns and dental implants, and even treatments for jaw pain and sleep apnea. It's our goal to help you
have healthy teeth and gums for a lifetime.