This post was originally written in December 2016, and updated in November 2023.
At DeJesus Dental Group, we understand that a beautiful, straight smile is a goal for many, and we're excited to introduce you to Invisalign, a transformative alternative to traditional metal braces. In this article, we'll discover the world of Invisalign and explain why it has become the preferred choice for individuals seeking an inconspicuous path to a straighter smile.
Invisalign's Innovative Approach
Invisalign is a revolutionary clear aligner system that straightens teeth without the need for conventional metal brackets and wires. It employs a series of clear, custom-made aligners designed to reposition your teeth gradually. These aligners are crafted from a comfortable, clear plastic material that fits snugly over your teeth, rendering them nearly invisible.
The Comfort Advantage
One of the standout advantages of Invisalign is the level of comfort it offers. Traditional metal braces, with their brackets and wires, can often irritate the inside of your mouth, causing discomfort and soreness. In contrast, Invisalign aligners are fashioned from a soft, flexible plastic that is gentle on your teeth and gums. This means you can wear them for extended periods without experiencing any discomfort.
Enhanced Eating and Drinking Flexibility
Invisalign also provides greater flexibility when it comes to your dietary choices. With metal braces, you must avoid certain foods that can get trapped in the brackets and wires, making it challenging to maintain proper oral hygiene. Invisalign aligners, however, are removable, allowing you to take them out while you eat and drink. This means you can continue savoring your favorite foods without any restrictions.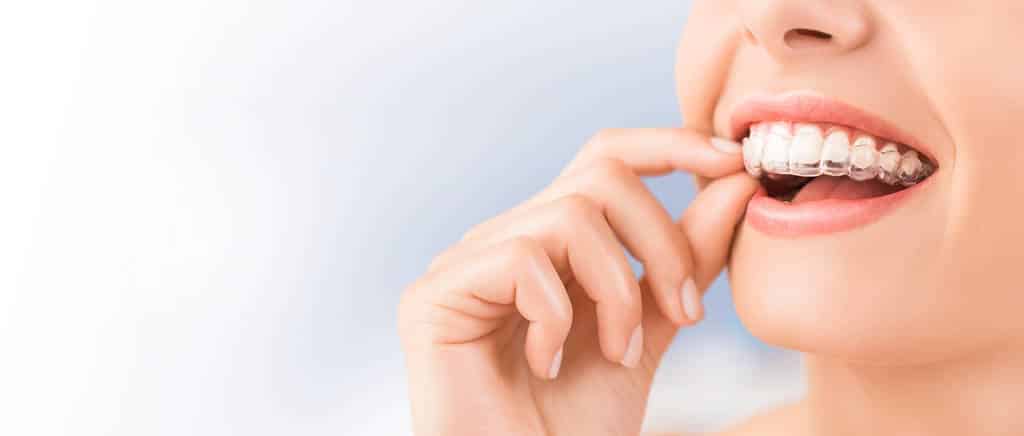 Discretion and Confidence
Another compelling advantage of Invisalign is its discretion. Traditional braces are highly noticeable, drawing attention to your teeth with their metal components. Invisalign aligners, on the other hand, are virtually invisible, making them the preferred choice for individuals who want to straighten their teeth discreetly.
Considerations and Suitability
It's important to note that Invisalign may not be suitable for everyone. It's ideal for addressing mild to moderate orthodontic issues, such as crooked or crowded teeth, gaps, and bite problems. If you have more complex orthodontic concerns, traditional braces may be the recommended option. Additionally, Invisalign requires diligent patient compliance. You must wear the aligners for at least 22 hours a day and transition to new sets as directed by your dentist.
Invisalign is the answer for those desiring straighter teeth without the encumbrance of traditional metal braces. It offers a superior level of comfort, flexibility, and discretion and is favored by both adults and teens. If you're interested in exploring Invisalign as a smile-transforming option, we encourage you to schedule a consultation with our experienced team at DeJesus Dental Group. Together, we'll determine if Invisalign is the right choice to help you achieve your dream smile.
Never underestimate the importance of your smile. DeJesus Dental Group is your dedicated partner in dental wellness, providing comprehensive dental care and expert guidance on oral health. With offices in both Bridgeport/Trumbull and Shelton, we serve patients of all ages as a trusted family dental practice.