Correct Crooked Teeth With Affordable Orthodontics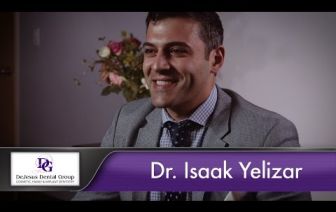 Read Transcript
We try to provide the latest, most technologically efficient treatment modalities out there. The latest being right now is Incognito Lingual braces. Those are the braces that go behind the teeth. Not a lot of orthodontists use it. But I do want to offer it to my patients because the patients are very aesthetically driven. I want them to have every single option available out there. In order to get their teeth from point A to point Z in whichever matter they want. We do offer Invisalign, clear, ceramic braces and whatever the gamut of orthodontia there is out there I try to use and keep up to date with everything. Even go back and forth, my wife she is like you know help me out with the kid and you are reading these lectures and you are listening to these podcasts and all that. I am like I want to serve my patients.
When your baby teeth fall out, your permanent ones slide into place using the old teeth as a guide. In a perfect world, your permanent teeth would come into place straight, right where your baby teeth were. In reality, your teeth can come in crooked, turned a bit, or just at odd angles. But with our orthodontics treatment, we can slowly but surely move your crooked teeth so your smile is healthy and beautiful. Call our dental office at 203-372-1220 for orthodontics Bridgeport, CT area and  203-378-9737  for Orthodontics Shelton, CT area appointment.
What Are Invisible Braces?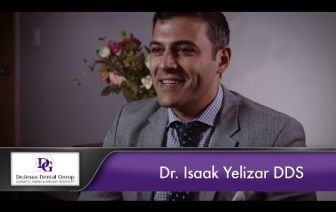 Traditionally, braces are metal brackets cemented to the fronts of your teeth, with a metal wire running through them. Tighten the wire just so, and your teeth are slowly pulled and pushed into the right positions. But many people do not want all of that metal and wire in their mouth for several years. That's why we offer other solutions at our Bridgeport/Trumbull Line dental office.
Invisalign clear plastic aligners fit over your teeth much like mouthguards, and they are very comfortable.
Incognito braces actually fit behind your teeth so you get the power of traditional braces movement without anyone seeing the brackets or wires!
Ceramic braces work just like traditional brackets and wires, but with ceramic brackets that blend in with your smile.
With all of our invisible options, we can help you get the smile of your dreams without a hint of embarrassment during the process!
Why Do People Choose Traditional Braces Over Invisalign?
Invisalign has many advantages over traditional braces that make them the perfect orthodontic solution for adults. There are a few advantages to traditional braces, however. First, Invisalign must be taken out before you eat. Having the responsibility to take out and put back in your braces can lead to inconsistently, making it harder and longer to fix your teeth. If you think you may forget to put Invisalign back in, traditional braces may be for you. Traditional braces can often be more affordable than Invisalign orthodontic solutions as well. Traditional braces are able to fix even the most severe orthodontic cases. Some complex issues cannot be fixed with Invisalign. Having your teeth checked at our offices in Bridgeport or Shelton will help you figure out which orthodontic option is best for you!
How Do I Take Care Of My Braces?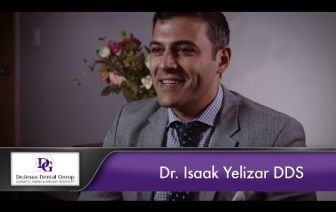 Read Transcript
I would say when you show the patient the before and after of their two-year journey usually and I think a lot of people just forget how they look before. By the time comes to take the braces off, they just see the, "Oh my God, these braces are coming off today," but they haven't realized where their teeth came from, the shape of their face and their facial structures and their jaws and everything changed. When you actually show them them and do this post-treatment conference with the parent and the mom and the dad, whoever is in the room with the patient, especially, and it just wows them. You can kind of experience how much you've changed that person's life forever. I think that's the most rewarding thing for me.
If you have traditional braces, there are many foods you'll want to avoid. You should not chew gum with braces, or eat hard foods such as pretzels. These types of food can damage the brackets and wires of your braces. You should also brush your teeth after any time you eat when you have traditional braces. Getting rid of food particles trapped around your braces is an important step to keeping your teeth healthy while you have braces.
If you're using Invisalign braces, you will still have to take similar care of your teeth. Invisalign is removed before any eating. You should then brush and floss your teeth before replacing your Invisalign.
What Are Short-Term Orthodontics?
Orthodontic treatments typically take a long time before they are finished. Many patients have Invisalign or traditional braces for years before their teeth are fully corrected. For those who want a short-term orthodontic solution, there are options. Instead of correcting your bite as well as your smile, short-term orthodontics focuses only on the front 6-8 teeth. The focus of this treatment is to fix your smile. If your main concern for getting braces is fixing your smile, and don't want to wait years, short-term orthodontics may be a great fit.
What Are Preventive Orthodontics?
Typically, orthodontic solutions are performed to correct problems. Your teeth may be crooked, or your bite may be off, so braces are suggested to you. However, it may make more sense to be more proactive, and use a preventative solution. Your child may have all of the precursors for someone who will need braces. This is where Preventive Orthodontics can come in. Fixing these issues early could prevent needing a long, expensive braces solution.
For more information about Invisalign and Traditional Braces and to make your next appointment, call today at 203-372-1220 for Orthodontics Brigdeport, CT area and 203-378-9737 for Orthodontics Shelton, CT area appointment. You can also use our convenient online form to contact us.