End Tooth Pain And Save Your Jawbone With Oral Surgery
While surgery can seem like a drastic measure, it's completely routine with the right procedure and doctor. Even better, oral surgery can help put a stop to toothaches and add healthy bone and gum tissue to make your smile stronger and more attractive. At DeJesus Dental Group, our dentists have the training and experience to use oral surgery to help you look and feel much better. To know more and to schedule your appointment call our dental office at 203-378-9737 for Oral Surgery Shelton, CT  area or  203-372-1220 for Oral Surgery Bridgeport, CT area.
Why Are Teeth Sometimes Removed?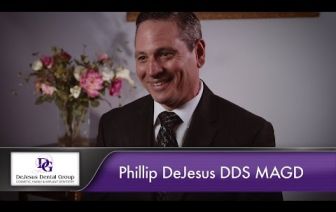 At DeJesus Dental Group, we always try to save a tooth. It belongs there, after all. But ultimately, we want you to have healthy teeth and gums. That means there will be times when the best decision is to remove a tooth. For example, if the pulp inside your tooth gets infected and is left untreated for too long, even a root canal can't remove all of the infection. Leaving it there will just cause you pain, and can be unsafe.. By removing it, we can stop the pain and keep the rest of your mouth healthy. And with our combination of experience, training, and anesthetic, our dentists can remove unhealthy teeth quickly and, many times, painlessly. With the amount of cosmetic solutions we offer at our Bridgeport and Shelton offices, losing a tooth isn't the end of the world. Making sure your mouth is healthy is always a priority.
Do Wisdom Teeth Always Have To Be Removed?
Your third molars (also called wisdom teeth) come in much later than the rest of your permanent teeth. That means wisdom teeth can have problems when they finally appear. Many wisdom teeth come in too close to the existing molars, pushing your teeth out of alignment. Some wisdom teeth don't ever fully come in, remaining partially under the gums and creating a higher risk for gum disease and decay. While not every wisdom tooth needs to be removed, most end up having to come out. It is best to see your dentist, and trust their decision. Leaving wisdom teeth in can cause many problems and complications later in life, so getting a professional opinion is important.
Is There A Surgical Option For An Unhealthy Jawbone?
Your teeth have roots that extend into your jaw. When you've had teeth removed or lost, the bone tissue where the root used to be begins to deteriorate. Small pockets form in the tissue, weakening your jawbone. At our Bridgeport/Trumbull Line and Shelton dental offices, we have two surgical techniques that can help. Bone grafts fill in those pockets with healthy bone material, and ridge augmentations can build up and strengthen the bone right around the sockets that hold roots. Both options will repair your jawbone, giving you the strong, healthy jaw everyone deserves.
What Is A Sinus Lift?
If your sinuses are naturally close to your teeth, putting in a dental implant can be risky and unsafe. With a sinus lift, our dentists will literally lift the sinus so it's farther away from your teeth, and then add healthy bone tissue to help keep the sinus where it should be as well as strengthen the bone. This procedure allows implants to be placed more safely. A sinus lift is not uncommon, and if you're looking to get an implant, it may be right for you to ensure a healthy, safe procedure.
What If My Gums Have Pulled Away From My Teeth?
There are two ways our dentists can help when your gums recede from your teeth. A gum graft takes healthy tissue and grafts it onto your gums so the parts of your teeth that should be covered remain so. We can also perform the Chao Pinhole® Surgical Technique, a noninvasive method of using existing gum tissue and collagen to keep your gumline where it belongs.
For more information about how oral surgery can help you, or to make your next appointment, call today at 203-372-1220 for Bridgeport/Trumbull Line or 203-378-9737 for Shelton. You can also use our convenient online form to contact either location.