The Fast, Easy Way To Replace Your Teeth With Dentures
Not everyone loses teeth when they get older, but the older you are, the greater the chance that something can go wrong with your teeth. Dentures options are a fantastic way to give you back your smile so you can eat, talk, and look normal again. To learn more about denture solutions, or to schedule your next appointment with us, call our dental office at 203-378-9737 for dentures Shelton, CT area appointment or 203-372-1220 for dentures Bridgeport, CT area appointment.
Are Removable Dentures Still Being Used?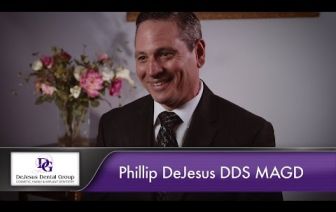 When you have lost only a few teeth here or there, dental bridges and dental implants are great comestic solution to replace the missing tooth. Not only will they look great, but they also will help you avoid the health risks posed by a gap in your smile. But when you are missing all of the teeth on the top or bottom of your mouth, we can offer traditional dentures. These feature natural-looking replacement teeth set in a gum-colored mold. They fit snugly over your gums but can be removed for easy, thorough cleaning. Removable dentures are still a very popular cosmetic solution. If you're unsure of what denture solution is best for you, whether it be implants, bridges, or dentures, you can always visit our Shelton CT or Bridgeport CT offices for a consultation.
What Are Partial Dentures Used For?
If you still have a good number of your natural teeth, there's no need for a full arch of replacements. If you are only missing several teeth in a row, then partial removable dentures option can be a good choice. These rest over your gums like full dentures options, but they use clasps attached to your natural teeth to help hold the partial dentures in place. As with full dentures, these are removable so you can easily keep them clean. Partial dentures can be a great solution when you're only missing a few teeth. Your smile will return and they'll make sure you don't have any health risks. Contact us right away to find out if partial dentures are the best cosmetic solution for you.
Will I Have To Worry About Dentures Falling Out?
Removable dentures options use a combination of suction and a special adhesive to stay in place. But for some patients, these dentures options can sometimes slide around in the mouth. In rare cases, they can even fall out unexpectedly. To make sure your dentures will not move or fall out, we can secure them to several dental implants. These titanium roots are surgically implanted into your jawbone, and the dentures attach tightly to them. Not only does this keep dentures put, but it also can help your gums by transferring the pressure during biting to the jawbone, not the gums themselves. It's not a common issue to have removable dentures fall out, but dental implants can be a solution and bring peace of mind. Even if the removable dentures are simpling sliding in your mouth, dental implants along with dentures could be a great solution to this dentures issue.
What Are Temporary Dentures?
Because dentures and similar options use replacement teeth, they sometimes take a little while before they are ready. We want you to have a full arch of healthy, beautiful teeth made specifically for your mouth, and that takes time. Rather than let you leave our Bridgeport/Trumbull Line dental office or Shelton dental office with a large gap in your smile, we can offer temporary dentures until your other ones are ready. After your consultation, you can get your smile back immediately with these temporary dentures.
Are Dentures Expensive?
While the cost of your dentures is going to vary based on a number of factors, dentures are usually an inexpensive cosmetic dental solution. Compared to many other cosmetic fixes, you may find dentures are affordable, especially considering how well dentures work! Dentures can become much more expensive when using implant-supported dentures, but these typically provide a better experience. To get a better idea of how much dentures or partial dentures would cost for you, don't hesitate to schedule a consultation for dentures at our Shelton CT or Bridgeport CT offices!
Dentures options might have been around for a while, but that's because they work very well. And between our full dentures, partial dentures, and implant-supported dentures, you have plenty of options to choose from for restoring your full smile. For more information about and to make your next appointment, call today at 203-372-1220 for dentures Bridgeport, CT area appointment or 203-378-9737 for dentures Shelton, CT area appointment. You can also use our convenient online form to contact either location.