Don't Let Small Problems Grow Big — Get Cleanings & Exams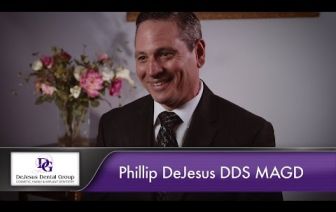 It's natural for people to wait until there's a problem to do something. How often have you heard about someone who never takes their car in for oil changes or tune-ups until there's a weird rattling noise coming from the engine? Or how about that person who never goes to the doctor until their cold symptoms have gone from a slight headache to a dangerous fever? Many people approach dentistry the same way; they wait until they have bleeding gums or a bad toothache before making an appointment. While this may seem natural, not taking preventative care of your teeth will lead to serious dental issues down the line.. Waiting that long can turn a small problem into something very painful, time-consuming, and expensive. If you want to avoid such pain and costs, you need to visit DeJesus Dental Group at least twice a year for regular dental cleanings and dental exams. To schedule your next appointment dental cleanings and dental exams  Bridgeport, CT dental office call 203-372-1220 or 203-378-9737 for dental cleanings and exams Shelton, CT dental office.
What Happens In A Dental Cleaning?
No matter how well you brush and floss at home, your teeth need a professional cleaning to stay healthy and beautiful. That's because a dentist has the advanced training and tools that most people do not. At DeJesus Dental Group, our dental hygienists will thoroughly clean your teeth to remove plaque and harmful bacteria that could be causing you problems. And if plaque has gotten below the gumline, we can use a treatment known as scaling and root planing to remove such plaque and help prevent gum disease. (Some patients need a consultation with a dentist first, in which case the cleaning will come later.) With these cleanings, our dentists can reach areas of your mouth you may clean less often than your front smile, keeping your entire mouth healthy.
What Is Included In A Dental Exam?
Prevention and early detection are the keys to continued dental health. Without them, you run the risk of having a small, easily treated problem turn into something serious that could threaten your teeth and your overall health. Besides getting a professional cleaning, you need a complete dental exam every six months or so. Our dentists and team will conduct a visual exam as well as digital X-rays that help create a three-dimensional map of your teeth and gums. We also offer a free one-hour consultation for patients who might need a second opinion.
What Will My First Visit Look Like?
When you come to either our Bridgeport/Trumbull Line or Shelton office, you will first be greeted warmly by our receptionist. If there is any paperwork to complete (such as new patient forms), we will take care of that first and then offer you something to drink. Once everyone is ready, one of our dental hygienists will take you back and start cleaning your teeth and do a preliminary look at your overall dental health. After finishing the cleaning, the hygienist will pass along any information to your dentist before he comes in.
Your dentist will then give you a thorough dental exam. When it is complete, he will go over the results with you, and together, you two will create a treatment plan to fix any problems you might have. Without a dentist giving you a full exam, you may not know the early signs a serious dental issue. Making sure you get a full exam twice a year ensures that minor problems can be stopped before they grow into serious issues.
Without regular dental cleanings and dental exams, you are making it much more likely that you'll soon face a painful and expensive problem. But with the thorough dental cleanings and  dental exams Bridgeport, CT or dental cleanings and dental exams Shelton, CT dental offices, we can help you maintain a healthy, beautiful smile. If you have any questions about our dental cleanings and exams, or if you are ready to schedule your next appointment, call today at 203-372-1220 for Bridgeport/Trumbull Line or 203-378-9737 for Shelton. You can also use our convenient online form to contact either location.