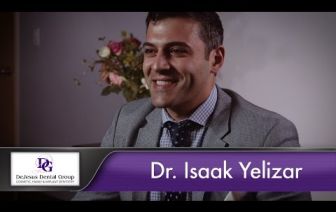 Read Transcript
It was a long decision making process. I grew up loving art. I grew up loving working with my hands and servicing people. I used to work in a hair salon as a hair stylist. That was throughout my college, beginning of high school, college years. Even some in dental school. I always wanted to be around people and kind of work on people and enhance their appearance.
Then I wanted kind of incorporate the art, and I love the science aspect of medicine I guess. I didn't want to be a doctor or anything like that, so I decided to go to dental school. Then in dental school we started taking these courses, different fields of dentistry and just ortho just caught my eye. I figured in my second year of dental school that that's what I wanted to do. I wanted to take something and without physically adding to it, like in general dentistry you have to add an implant or a crown, or drilling something off, change things around and enhance the appearance for the patient. Change their lives.
Kind of, that's what grew on me. I decided to go ahead and pursue my career in orthodontics after dental school. I did a year of GPR, general practice residency, and then three years of orthodontic training. Here I am, working, enjoying life, loving what I'm doing.
Dr. Isaak Yelizar graduated from the New York University College of Dentistry with highest honors. He was a member of Omicron Kappa Upsilon National Dental Honor Society and earned several scholastic awards. He then moved on to a general practice residency at New York Methodist Hospital in Brooklyn, NY, where he fell in love with orthodontics. His hard work led to an orthodontic residency program at St. Barnabas Hospital.
Dr. Yelizar is very proud to be a board certified orthodontist, an honor bestowed by the American Board of Orthodontics. It requires the epitome of professional achievement. Dr. Yelizar completed several advanced written and oral examinations and presented his own cases to a panel of experts from the Board. This accomplishment is rare, as only about 20 percent of orthodontists are board certified.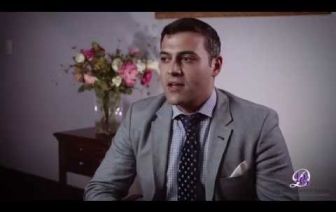 Read Transcript
Last year I got board certified, and only 1 out of 3 orthodontists are American Board Certified Orthodontists. I think that was my biggest achievement, last year. My next thing is to give back, and educating, going back to my residency years, stuff like that, to my residency, or even dental school, and start teaching orthodontics to younger generations.
In addition to his advanced certification, Dr. Yelizar is a member of the American Dental Association, the American Association of Orthodontists, and the Northeastern Society of Orthodontists. He is active in meetings with these organizations, continuing education courses, and learning all that he can about the future of orthodontics.
You have heard the phrase, "Less is more." This is Dr. Yelizar's approach to orthodontics. He prefers to use preventive and guiding orthodontics, which are the least invasive techniques for accomplishing a beautiful smile. He doesn't turn to extractions or surgery unless it is absolutely necessary. His end goal is to give each patient a beautiful, healthy, and functional smile with the least amount of intervention.
When he is away from the world of orthodontics, Dr. Yelizar enjoys traveling and photographing the cultures of the world. He enjoys calisthenics and spending time with his wife, Ilonna, and their beautiful daughter, Adelia.