Stop Swollen, Bleeding Gums Before You Lose Your Teeth
Gum disease starts out small, with just some swollen gums or a little blood after you're done brushing and flossing. But if ignored, this gum disease can infect your gums and cause you to lose your teeth. Don't ignore the early warning signs. Call our dental office at 203-372-1220 for gum disease treatment Bridgeport, CT area or 203-378-9737 for gum disease treatment Shelton, CT area  appointment.
What Is The Difference Between Gum Disease And Periodontal Disease?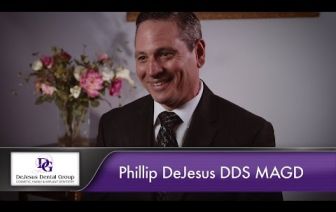 The term "periodontal" simply refers to the parts of your mouth surrounding your teeth. In other words, it means basically the same thing as gums. Gum disease and periodontal disease can be used interchangeably, and they both refer to the same thing: when the harmful bacteria that can cause tooth decay either irritate the gums or actually infect them. There are two stages of gum diseases:
Gingivitis is when bacteria and plaque irritate your gums. With our treatments, we can get rid of the problem and prevent gum disease from taking hold of your gums.
Periodontitis is when the bacteria have gotten under the gumline and infected your gum tissue. While we can treat periodontitis, this stage cannot be cured.
Gum disease can become a serious condition that causes your teeth to fall out, so it's important to detect any signs of gum disease early.
What Are The Signs Of Gum Disease?
If your gums are tender, swollen, or red, that could indicate a stage of gum disease. The same is true for bleeding after you brush and floss. While doing that too aggressively can cut your gums and lead to a little bleeding, you should not normally see any blood after taking care of your teeth. Chronic bad breath is a sign of gingivitis, and if your teeth have gotten loose or have even started to fall out, that could be a sign of periodontitis.
What Is Scaling and Root Planing?
When bacteria, plaque, and tartar collect on your teeth, we can remove it. But when it gets on your teeth below your gumline, we have to use a special treatment called scaling and root planing. In this procedure, we gently reach below your gums to scrape away the plaque and tartar built up there. This can often put a stop to gingivitis and is a great nonsurgical method to treat gum disease.
How Can Lasers Help With My Gums?
If scaling and root planing cannot work alone, our dentists are trained in using a special dental laser to help. Laser assisted new attachment procedure uses a dental laser to painlessly remove infected gum tissue without surgery. We offer this dental procedure at both our Bridgeport/Trumbull Line dental office and Shelton dental offices.
If your gums are swollen or bleed after brushing, you could have gum disease. And if it's left untreated, you could soon start to lose teeth. But with our nonsurgical gum disease treatment, like scaling and root planing, we can help you have healthy gums for a lifetime. For more information about how we can can treat gum disease, or to make your next appointment, call today at 203-372-1220 for Bridgeport/Trumbull Line or 203-378-9737 for Shelton. You can also use our convenient online form to contact either location.